RACCORD NON VERROUILLE
Répondant à tous les besoins de raccordement, KRAUSZ fournit un grand choix de solutions de raccord à large plage de tolérance et notamment, sa gamme révolutionnaire Hymax®. Conçus pour répondre pleinement aux besoins du client, les produits de raccordement de KRAUSZ sont reconnus dans le monde entier pour leur conception innovante, leur facilité d'utilisation…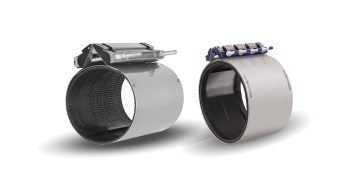 RÉPARATION
Particulièrement efficaces et performantes, les solutions de réparation de fuites de KRAUSZ permettent de réparer pratiquement n'importe quel type de fissure, cassure et trou sur les canalisations d'eau potable et d'eaux usées. Réputés pour leur polyvalence et leur flexibilité, les manchons de KRAUSZ permettent d'économiser du temps, de l'argent et des efforts, dans n'importe quelles conditions, mêmes les plus extrêmes…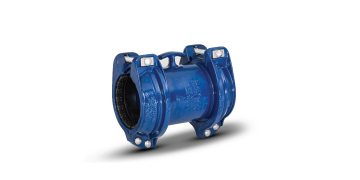 RACCORD VERROUILLE
De nombreuses situations nécessitent des raccords de couplage avec une puissance de verrouillage supplémentaire. Les produits de verrouillage de Krausz combinent la technologie brevetée du raccord de couplage HYMAX® avec un système de verrouillage unique, raccordant les extrémités des canalisations, empêchant tout mouvement possible.
NEWS & EVENTS
DEC 4-5 2019
Krausz Industries stand no. E13 - Cycl'eau Strasbourg 2019
SEE VIDEO
11-12 Sept.
HUNGARY National (Waterworks) PLUMBERS' COMPETITION with main sponsorship by KRAUSZ and EUROFLOW.
ECWATECH 2018, MOSCOW - September 25-27, Crocus Center. Visit our booth #4C12.2, pavillion 1/4
Thank you for visiting us at IFAT 2018, Munich, booth C2-#109. We had a great show - see you again in next IFAT! More...
October 2017 - Croatia
Dror Lev, Krausz sales & marketing manager, conducting training sessions to water utility professionals in Croatia (Split, Zadar) and Bosnia-Herzogovina (Mostar, Sarajevo)
May 2017 - Water Loss Convention, Zagreb, Croatia
Vodoskok, our new distributor in Croatia, exhibited at the Water Loss Convention in Zagreb. In the picture: Dror Lev, Krausz sales & marketing manager, presenting at a professional symposium.
April 2017 - Trade show in Austria
FRIEDRICH EBNER GMBH, Krausz distributor in Austria, demonstrating at the ÖVGW trade show in Vienna, the DYNAMIC DEFLECTION feature of the KRAUSZ REPAMAX.
March 2017, Biel-Benken Switzerland. 
Aquaform Gmbh, Krausz Swiss distributor, announced new LAB TEST RESULTS for  REPAMAX/REPAFLEX, HYMAX and HYMAX GRIP.
January 17, 2017, IfraTech, Rotterdam 
Krausz Industries Ltd. signed an exclusive distribution agreement with Saint-Gobain Pipe Systems B.V. of the Netherlands. Saint-Gobain will distribute in the Netherlands Krausz Industries' innovative couplings for water and sewage pipe systems.
In picture - Mr. Peter La Vos, Saint-Gobain CEO and Mr. Dror Lev, Krausz sales & marketing manager.