Four Reasons to Attend Conferences in 2016
By Doug Riseden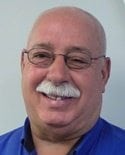 Many people tell me that they don't attend conferences or they only go to obtain their continuing education units. Others complain that it's the same, old classes with the same exhibitors year after year. On top of that, conferences are boring and expensive, and who has time to attend them?
There are many great reasons to go to conferences. Every state has both rural water associations and AWWA organizations with national conferences every year. In 2016, AWWA will host ACE16 in Chicago in June, while the National Rural Water Association will host its WaterPro conference in Orlando in September. These conferences are well attended and bring together water professionals from around the world with great training and classes for those who need CEUs and new products on exhibit for our dynamic industry. They are a great value and also offer the opportunity to network with many fellow professionals from across the country. Did I also mention that conferences are fun?
Here are four reasons why you should attend conferences.
1 – They offer great training for an ever-changing industry.
It seems like there are new ways to make repairs and improve services to customers on a monthly basis. If you receive any of the many trade magazines, you will see what I mean. The classes can often be used for your CEUs, will help you learn how to use new products and offer some hands-on training as well.
2 – Stay up-to-date on new products.
"They have the same exhibitors year after year." Good! The exhibitor's that attend your conferences spend a lot of money to be there! The fact that they attend year after year shows their commitment to your association. I can guarantee you that while it may be some of the same exhibitors, they have new products to show you. You owe it to yourself and your organization to learn about these new products and methods. And I promise you that you will find new exhibitors from time to time as exhibitors vie for the best booth space. It's very competitive!
3 – Conferences offer good value for money and time.
When you take the time to see all that you get by being a member of your state association, you'll see what a bargain it is. Your membership provides you with a reduced rate for attending classes throughout the year, and you'll also save on attending annual conferences. Rooms rates are greatly reduced, and meals are provided at breakfast and lunch. If you're a good customer you may find your local rep will take you out for dinner one of those nights.
Too busy to attend a conference? I don't know how you could justify that to anyone and frankly I think that you deserve to go. It's actually good for you to get away from the daily grind, get out and learn new things and make new friends. Enough said!
4 – Conferences are fun and interesting!
Think conferences are boring? They are like everything in life – they are what you make of it! Conferences allow you to get CEU training hours towards your certificates, and the opportunity to network and learn from lots of fellow professionals who are a wealth of information. Take the time to talk with other attendees, exhibitors and officials, you will find benefit in just being there. Many associations have motivational speakers during the opening session. There is nothing like hearing someone from your industry motivate you to overcome day-to-day issues.
There is usually an awards banquet or another kind of dinner at conferences. Good food, good fellowship, and awards to those nominated (it could be you next year). Many associations also have pre-conference events, such as skeet shooting or golf tournaments. Sounds like a great time to me!
Bottom line: get involved in conferences.  They offer great training, help keep you up-to-date with new products, provide great value and they're lots of fun. People at local and national organizations are dedicated professionals who will welcome you, your organization and your input. Be sure to take advantage of these opportunities.